International Men's day is a reminder that the biggest financial crimes, human rights abuses, and incidents of environmental destruction have all been committed by Men
International Men's day is celebrated in more than 80 countries worldwide annually on the 19th of November
It was conceived in 1991, inaugurated in 1992 by a Thomas Oaster, and revived in 1999 by a Dr Jerome Teelucksingh, a Professor of History at the University of West Indies in Trinidad & Tobago
The website for International Men's Day says it is a day to celebrate the positive value men bring to the world, their families, and communities
It is also a day to remember that the biggest atrocities in Finance and human rights inflicted on the world have been at the hands of men
For better or worse, it is unquestionably a man's world
The late African American Soul singer James Brown had a #1 record on the Billboard R&B charts in 1966 with the song "It's a Man's Man's Man's World." The title of the song was inspired by the 1963 Oscar-winning comedy "It's a Mad, Mad, Mad, Mad World."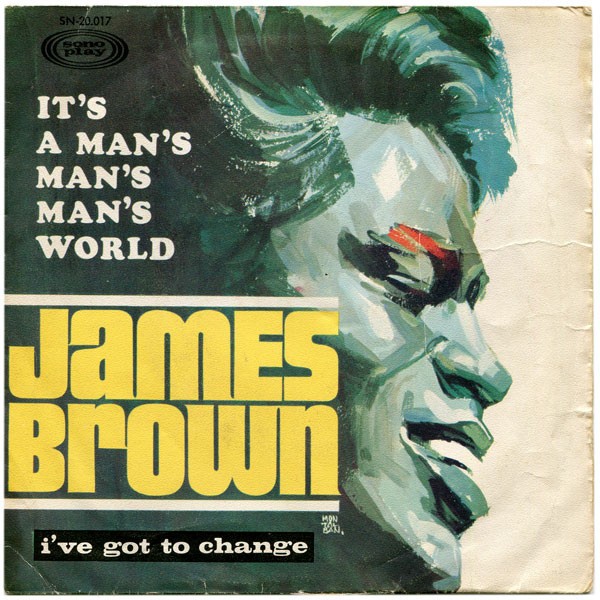 African American soul singer James Brown
The James Brown single was about the dominance of men, highlighting inventions like Cars and Trains, but also about the irrelevance of all these inventions and achievements without the presence of women or girls. The song essentially relegated women to the position of emotional placeholder for the hardworking men who spend time in the field creating machines that increase productivity and make money along the way.
Do we need a day to celebrate men?
This dominance of men in life as we know it has led some to question why a day to celebrate them is needed at all. The cast of the UK television show "Good Morning Britain" debated this topic on their November 18th show.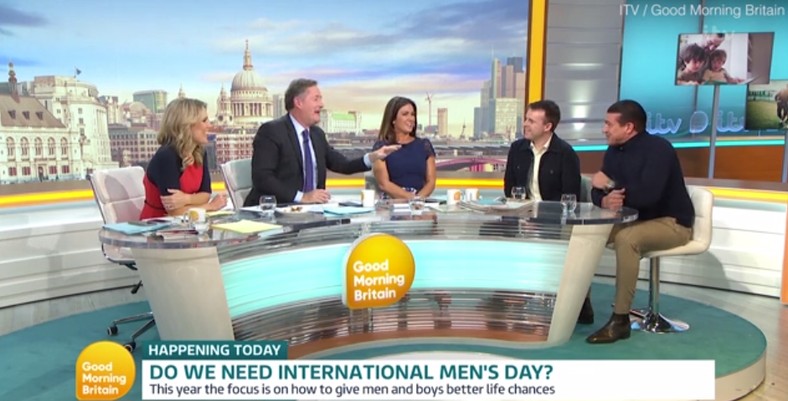 The hosts of Good Morning Britain question if IMD is needed. Image via ITV
It feels reactionary to International Women's Day
Women's day was conceptualized over a century ago in February of 1909. A year later in 1910, the date of March 8th was recognized as the official celebration for International women's day. This day was borne out of a response to oppression at the hands of men.
Women:
Have historically been denied the right to vote. Saudi Arabia was the latest country to allow Women vote as recently as 2015
Have historically been denied the right to work under equal conditions as men. Nigeria has labor laws that prevent women from working overnight in manual labor
Have historically been denied the right to participate in sports. Many attribute the lack of development of Women's football (compared to the Men's game) to restrictions to participation based on the archaic notion that women's bodies couldn't handle the rigors of the sport
The other side of the coin: The impact of Men throughout human history
How has planet earth fared with Men
Men and Economic mismanagement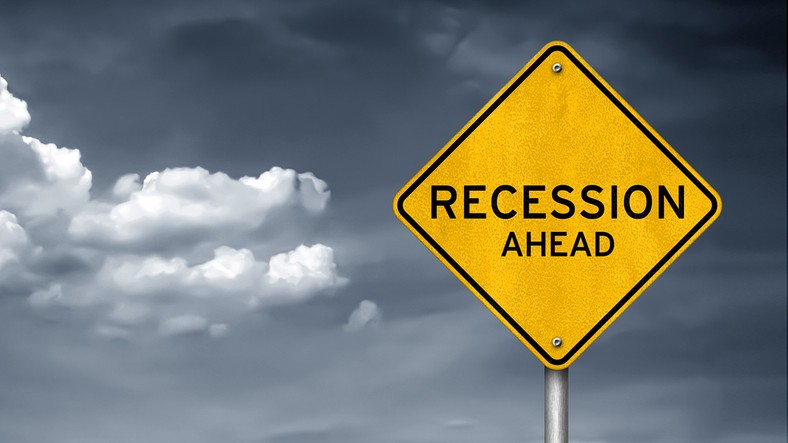 Image via Wharton School of Business
One of the worst examples of misdirected economic policy was the "Great Leap Forward" by Chinese Communist leader Mao Zedong between 1958 and 1962. In an attempt to rapidly shift China from an agricultural to industrial-based economy in the shortest time possible, he forced families to use blast furnaces to melt scrap metal into useful tools. He also rounded up citizens into communes of 5,000 families each in an effort to grow grain to feed the country. Neither of these tactics worked. and just ended up shifting vital output from the farms which, coupled with natural disasters, led to a famine that killed an estimated 35 million to 40 million Chinese citizens.
Men and Military dictatorships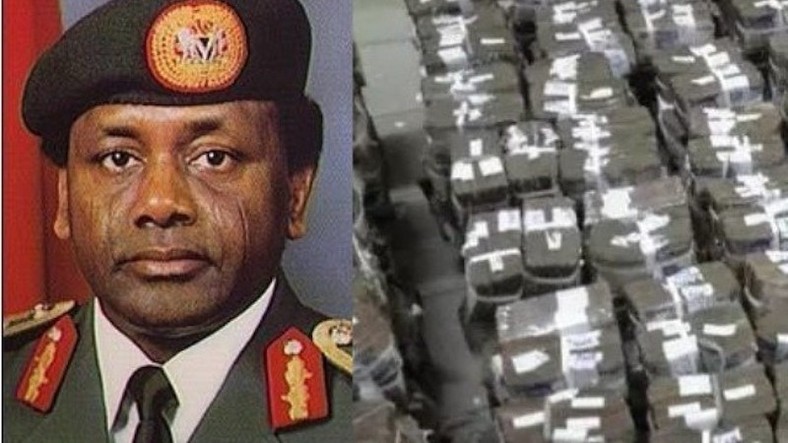 Nigeria's brutal late Dictator General Sani Abacha
In the history of military dictatorships, there has never been one led by a woman. The practice of overthrowing democratic governments, abusing human rights, and looting state treasuries are 100% owned by men with a trail of historic destruction that spans across the globe.
Men and Financial crimes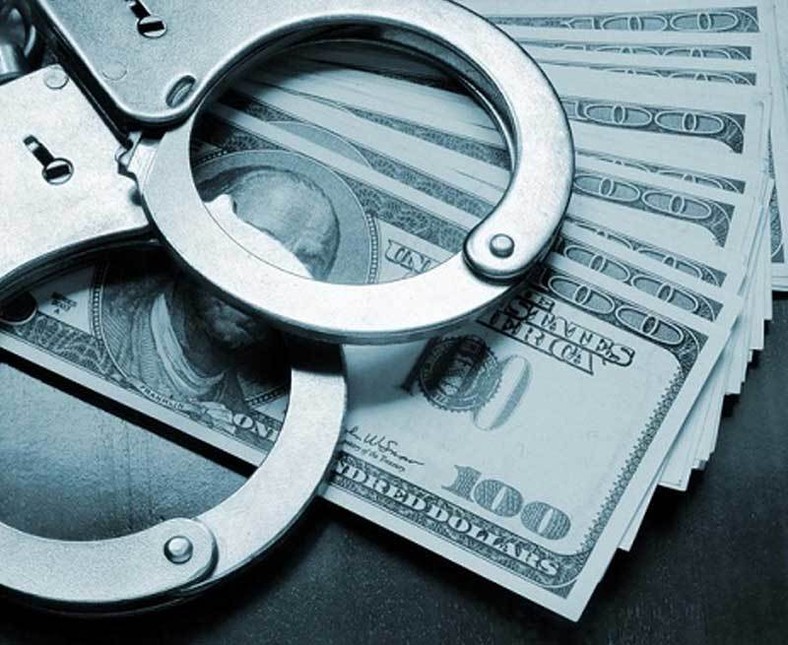 Men have a monopoly on the world's biggest financial crimes
The Ponzi scheme just happens to be named after a man; Charles Ponzi. He originated the scheme of offering unrealistic, inflated returns on investment and using money from new batches of investors to pay previous investors who were due their returns. This took place in the 1920s. Since then, a multitude of various financial crimes committed by men have destroyed companies and knocked economies of countries off balance.
Men and Poaching animal species into extinction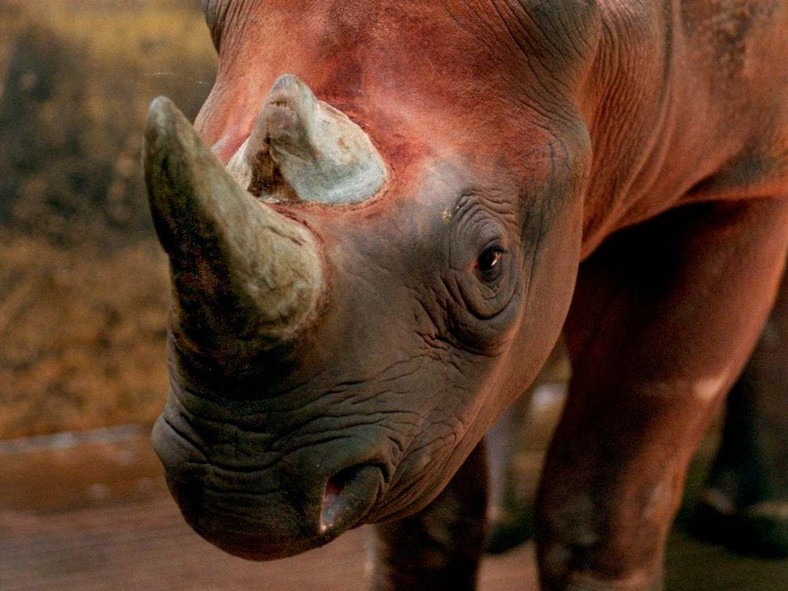 Rhinos are one of several endangered species due to poaching
Rhinos are hunted for their horns. Elephants for their tusks. Sharks for their fins. A number of the planet's exotic creatures which aid tourism and contribute to GDP of the countries they are located in are on the verge of extinction. This is due to relentless poaching by mostly male animal trophy hunters and superstitious individuals who believe exotic parts of exotic animals will heal ailments.
To celebrate International Men's day is to acknowledge the good, bad, and ugly contributions men have made to the global society. It's the least future generations deserve as they come of age in this masculine world.